New Colorado/Wyoming Parents Club Merchandise!!!!
ORDER YOUR MERCHANDISE AT THIS LINK!!!!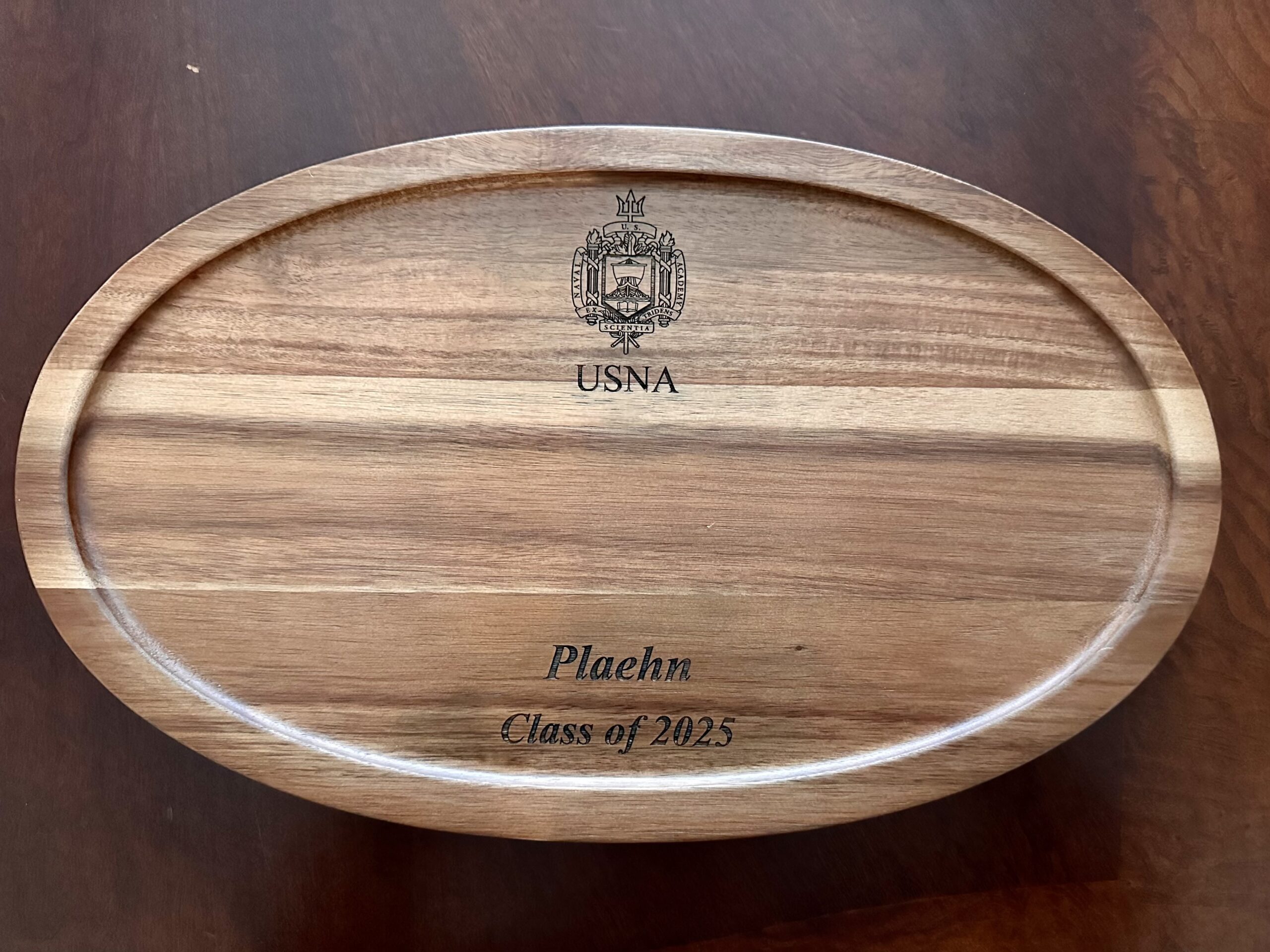 We are selling custom engraved serving boards to help fund our mission to support the Midshipman and their families. This customized handcrafted acacia wood board is perfect for hosting your next party or giving as a gift for Mother's Day, graduation, family members and sponsor families.
Details:  16.6 x 10 x 1
 Quantities are limited so order yours today!!!!